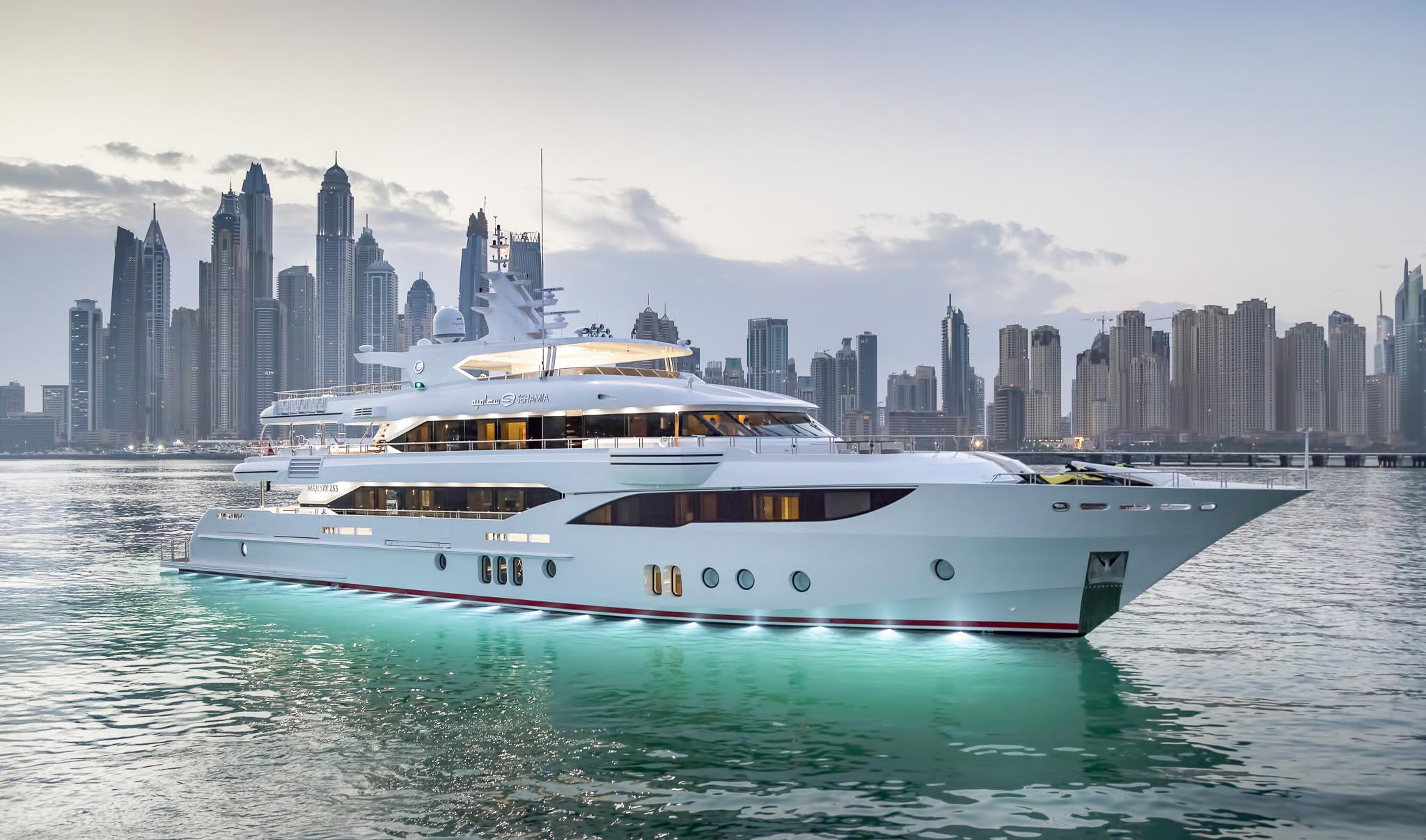 Whether you're visiting or residing in Dubai, you must experience a luxury yacht cruise during your stay.
Take on the high seas in style and climb aboard a chartered yacht, a luxury experience Dubai is famous for.
Celebrate with friends and family, enjoy fine dining, watch endless sunsets while taking in the mesmerising views of the iconic Dubai skyline and endless blue Arabian Gulf.
Experienced crew will take you on a relaxing journey to view Dubai's best-known seaside landmarks, including the Burj Al Arab, Dubai Marina, and Palm Jumeirah.
Alternatively, the team can create an itinerary tailored to your interests.
Drop anchor in the depths of the Arabian Gulf for a spot of swimming in warmer waters, enjoy gourmet feasting with an optional on-board chef, or enjoy water activities such as jet ski and flyboard.
A bucket list experience you won't forget.