Treat the special guy in your life to one of Top Spots Dubai's unique Dubai gifts for men. From personalized gift ideas for him in Dubai like luxury car rentals to heli tours and desert safaris, these experiences will impress even the most hard-to-please guys. Whether you're looking for the best gifts for husband Dubai has to offer or exploring Dubai shopping for him, Top Spots Dubai has you covered with a curated selection of luxury gifts for men in Dubai and exquisite Dubai souvenirs for guys. Make your gift-giving memorable with these exceptional experiences and tokens of Dubai's charm.
1. Burj Khalifa Lounge, Downtown Dubai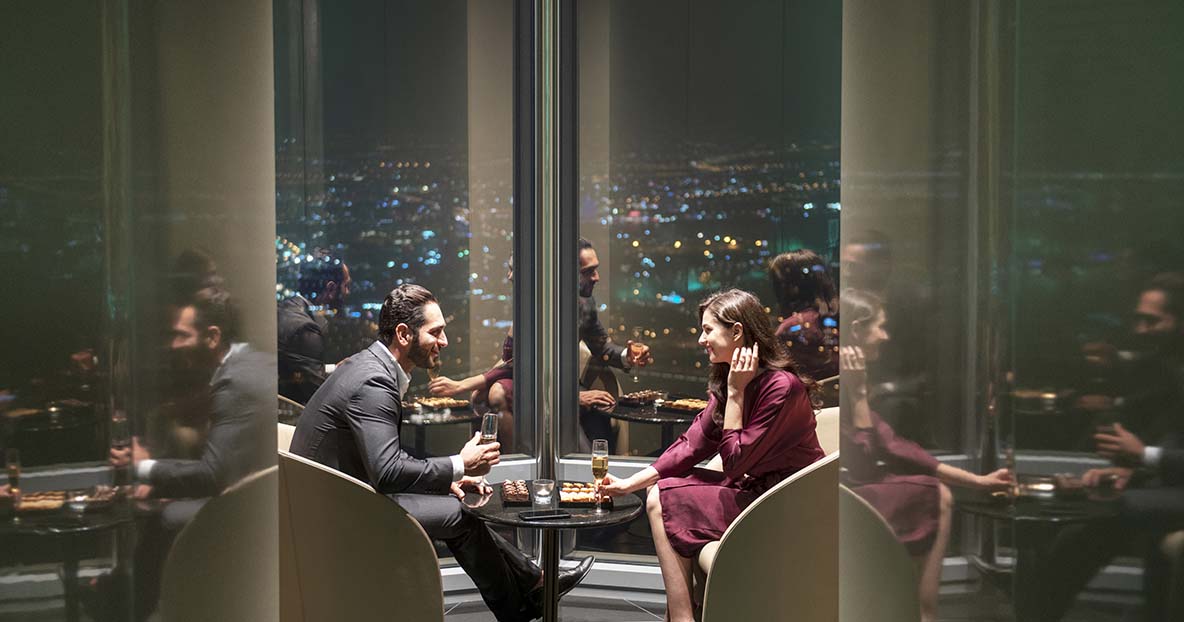 Elevate your gift-giving with a trip to the Burj Khalifa Lounge, a pinnacle of experiential gifts in Dubai. This journey to levels 152, 153, and 154 of the world's tallest building is not just a visit but an immersive experience. Perfect as one of the most romantic gifts for a boyfriend in Dubai, it allows you to enjoy the world-class views of the Burj Khalifa, all while savoring a selection of hot, cold, and house beverages, along with bubbly and gourmet canapes. This unique experience also stands out as a top choice among Dubai-based gift recommendations for men, making it an ideal choice for those special Dubai birthday presents for him. It's an experience that goes beyond the usual, making it one of the most thoughtful gifts for a husband in Dubai – a memory to cherish at the height of luxury.
2. Chauffeur Driven Limousine
Giving a chauffeur-driven limousine tour of Dubai is an exceptional way to show appreciation, ranking high among thoughtful gifts for a husband in Dubai. This experience allows men to explore the city's grandeur from the comfort of a luxurious limousine, perfectly fitting into the category of trendy gift ideas for guys in Dubai. With a fleet that includes everything from stretched Hummers to Rolls Royces, it caters to various tastes, making it a standout choice for affordable gifts for him in Dubai. Such a gift not only distinguishes itself among Dubai gift shops for men but also adds a distinct flavor to Dubai travel gifts for him. Planning this unique experience, tailored to individual preferences, turns it into one of the most memorable surprise gifts for him in Dubai – an elegant blend of city exploration and luxurious comfor
3. A Voucher For A Sports Car Rental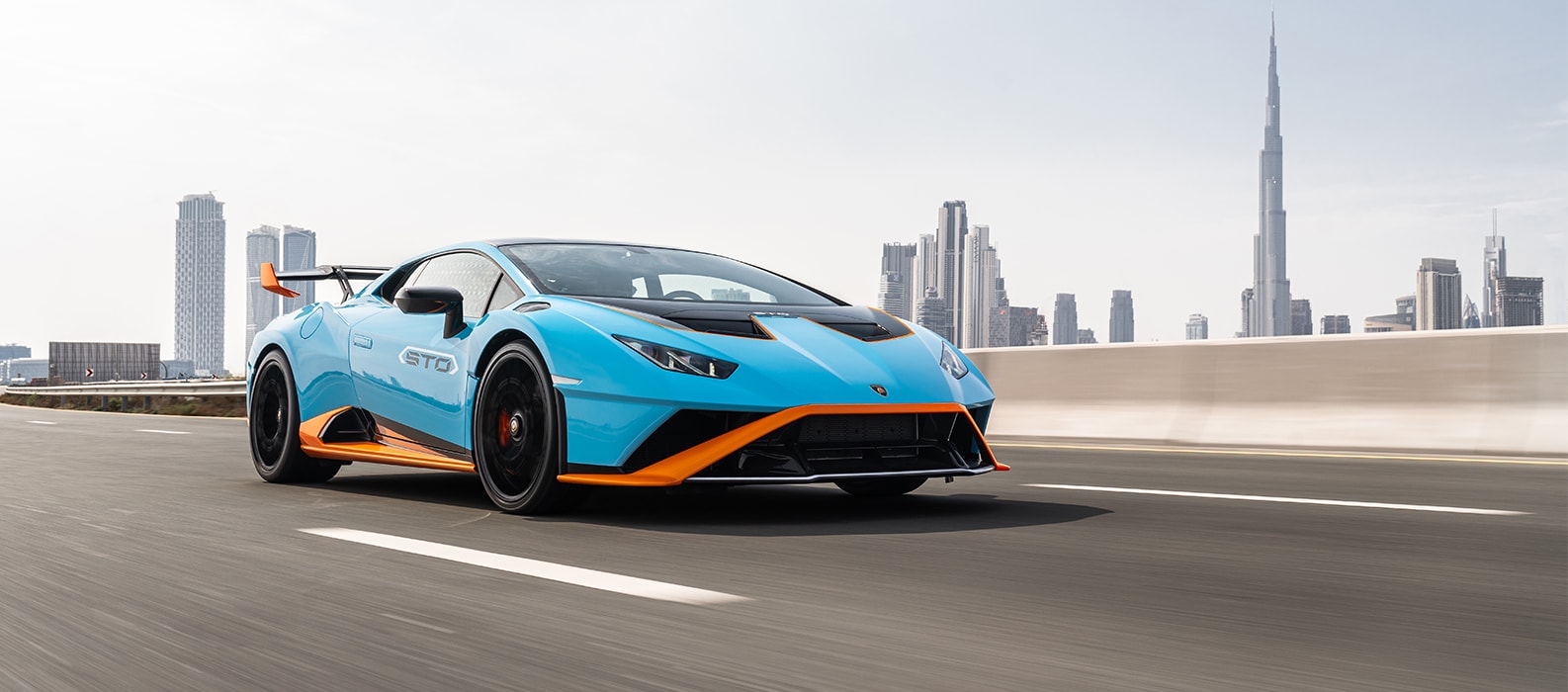 Gifting a sports car rental voucher is an exclusive gift for him in Dubai, offering the thrill of driving prestigious vehicles like Lamborghinis and Ferraris. This experience, customizable in duration and car choice, aligns with customized gifts for him in Dubai. Some rentals enhance the experience with special tours to destinations like Jebel Jais mountain or Hatta Lakes, adding an adventurous touch to this unique and personal gift.
4. Yacht Charter
Gifting a luxurious yacht rental allows the man in your life to explore Dubai by sea, making it an ideal surprise gift for him in Dubai. These yacht packages, typically lasting 3 hours and accommodating 24 or more guests, are perfect for special celebrations. Departing daily from Dubai Marina and Dubai Harbour, the yachts come in various sizes and are equipped to meet diverse needs, including party boats with DJ decks. This experience not only offers a stylish adventure but also can be paired with gourmet gifts for him in Dubai, such as catering gourmet cuisine on board. It's a blend of luxury, exploration, and culinary delight, fitting perfectly as a Dubai adventure gift for men and one of the most stylish presents for him in Dubai.
5. Fishing Charter
Anglers will love the chance to take to Dubai's seas in a yacht and grab the catch of the day. In the UAE's waters, one can encounter barracuda, grouper, as well as other local fish. Fishing boats are typically stocked with refreshments and an icebox as well as towels, and safety and fishing equipment. Some operators allow you to BBQ your catches at the end of the trip. Fishing tours typically last for 3 hours and can fit groups of 24 and more.
6. Atlantis Dolphin Encounter, Atlantis Hotel, Palm Jumeirah
A visit to the Dolphin Bay habitat and a chance to encounter its marine life is a gift he won't forget. Here guests can enjoy a meet and greet with sea lions and dolphins and have their photograph taken to capture this special moment forever.
7. La Perle, Al Habtoor City
An evening at La Perle by Dragone is the ultimate gift for fans of culture and entertainment. The dynamic show offers visitors the chance to discover the UAE's historic pearl diving culture in the form of a choreographed show. The performance reveals the story of a young girl who enters a dream-like state and journeys across the UAE to recover a lost pearl. La Perle offers guests the opportunity to take in impressive artistic performances uplifted by the latest technology as well as aqua and aerial stunts and special effects.
8. Jet Ski
A great gift for thrillseekers, let him take to the water and explore the UAE's coastline by jet ski. During a jet ski tour, he can circle key sights including the Burj Al Arab hotel and make his way down the trunk of the Palm. A jet ski session is the ultimate experience for high-energy men that love the water.
9. Helicopter Tour, Palm Jumeirah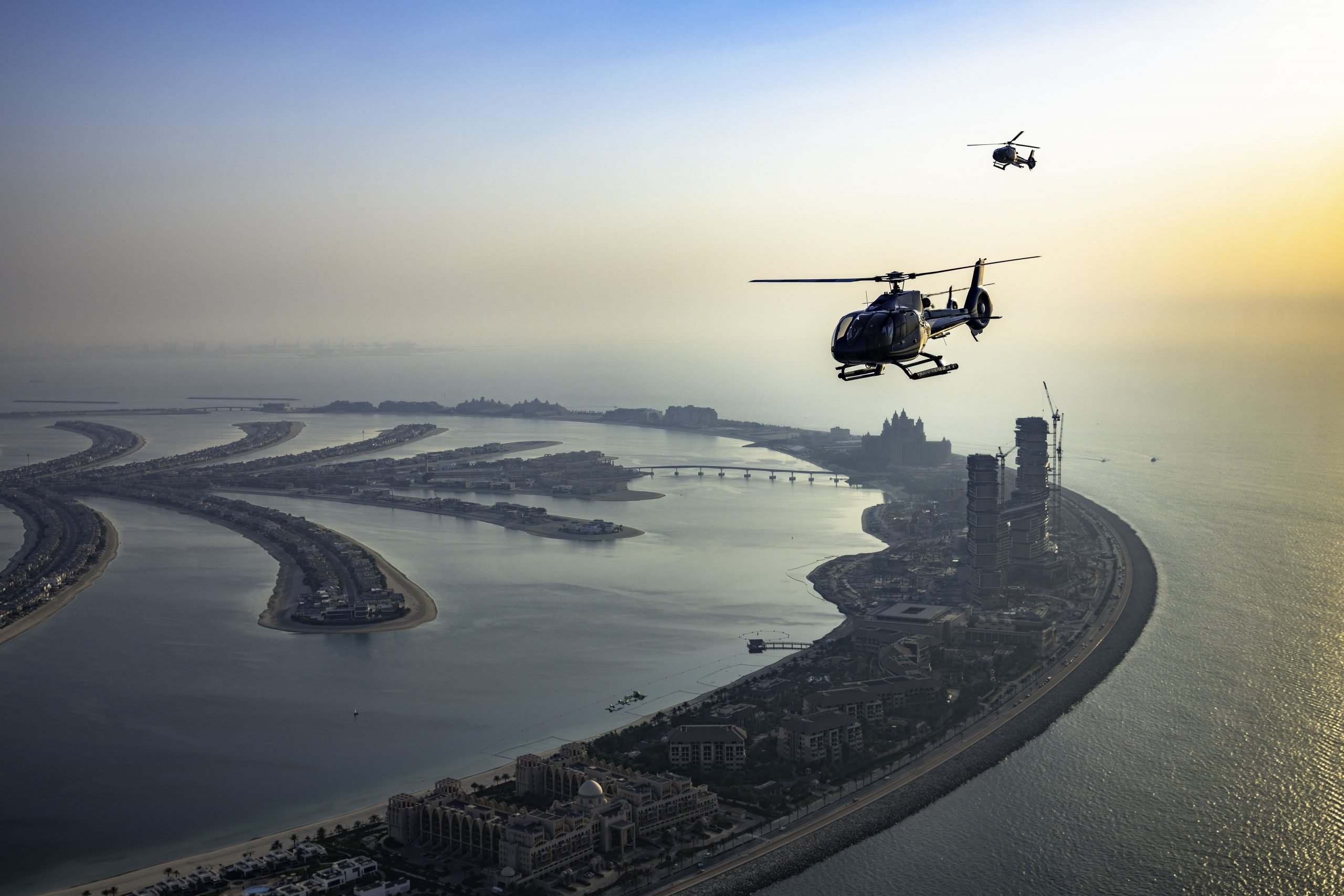 Let him explore Dubai from new angles. Heli tours are an exhilarating gift that offers the chance to really make the most of the city. Tours begin at Atlantis hotel on Palm Jumeirah and make their way around Dubai's iconic skyline, revealing the city's famous beaches and key attractions including Downtown Dubai, Dubai Marina, Burj Al Arab, and Burj Khalifa.
10. Luxurious Desert Safari
Desert safaris are one of the best ways for your guy to discover the Dubai desert from its wildlife to its Bedouin culture and exhilarating sports. There are many providers to choose from but Top Spots Dubai can recommend the most luxurious options led by an experienced team. You can gift your guy an educational nature drive in a Range Rover or a safari ride in a 1950s Land Rover which includes falconry, and camel riding as well as other cultural activities and traditional treats.
In a city that prides itself on superlatives, our gifts are no exception. From gourmet gifts for him in Dubai to adrenaline-fueled experiences, we curate moments that stand out in a land of luxury. And with our Dubai gift delivery for him, accessible online and through an effortless process, convenience meets elegance. Choosing Top Spots Dubai isn't just about picking a gift; it's about selecting a legend. After all, in Dubai, even the gifts like to make an entrance.