Yacht
Dubai is home to the world's most happening indoor avenues but an escape from the buzzing city to the serene and calm seas of the gulf with a view that lets you absorb the scale and beauty of this city's skyline is definitely up on the list of must-have. Dubai yacht tours give you the option of going through the Dubai Creek Harbour or a tour of the Dubai coastline.
For booking and details click here.
Nightlife
Dubai's diverse and exciting nightlife has much to offer in the late-night entertainment stakes and the Emirate regularly hosts some of the most in-demand artists in the world including Solomun, David Guetta, Carl Cox and 50 Cent as well as the more underground artists that visit Dubai on a regular basis.
For booking and details click here.
Fishing Charter Yacht
Enjoy an exclusive fishing trip onboard a luxurious yacht in the coastal waters of Dubai. Fishing Charter Yachts have a custom designed experiences of your route and location to fish with the most popular being departure from the Dubai marina to deep waters. Catching fish off the coast of Dubai in a luxurious yacht is a must do with friends and family.
For booking and details click here.
Limousine & High-End Sports Cars
Nothing compares to the VIP experience of Dubai like driving a super exotic car in downtown Dubai or Hiring a limousine to drive you around in an exclusive tour of Dubai. There is no shortage of supply to meet your requirements when it comes to super cars or luxury cars in Dubai you have plenty of options to choose from all parading the latest the market has to offer.
For booking and details click here.
Personal Guided Tour of Dubai
Take a tour of Dubai with a local expert as your private guide. The itinerary will be customized to cover the specific places you wish to visit. Local guides can lead you to the heart of Old Dubai for an authentic cultural experience while visiting Dubai.
For booking and details click here.
Al Maha Desert Dinner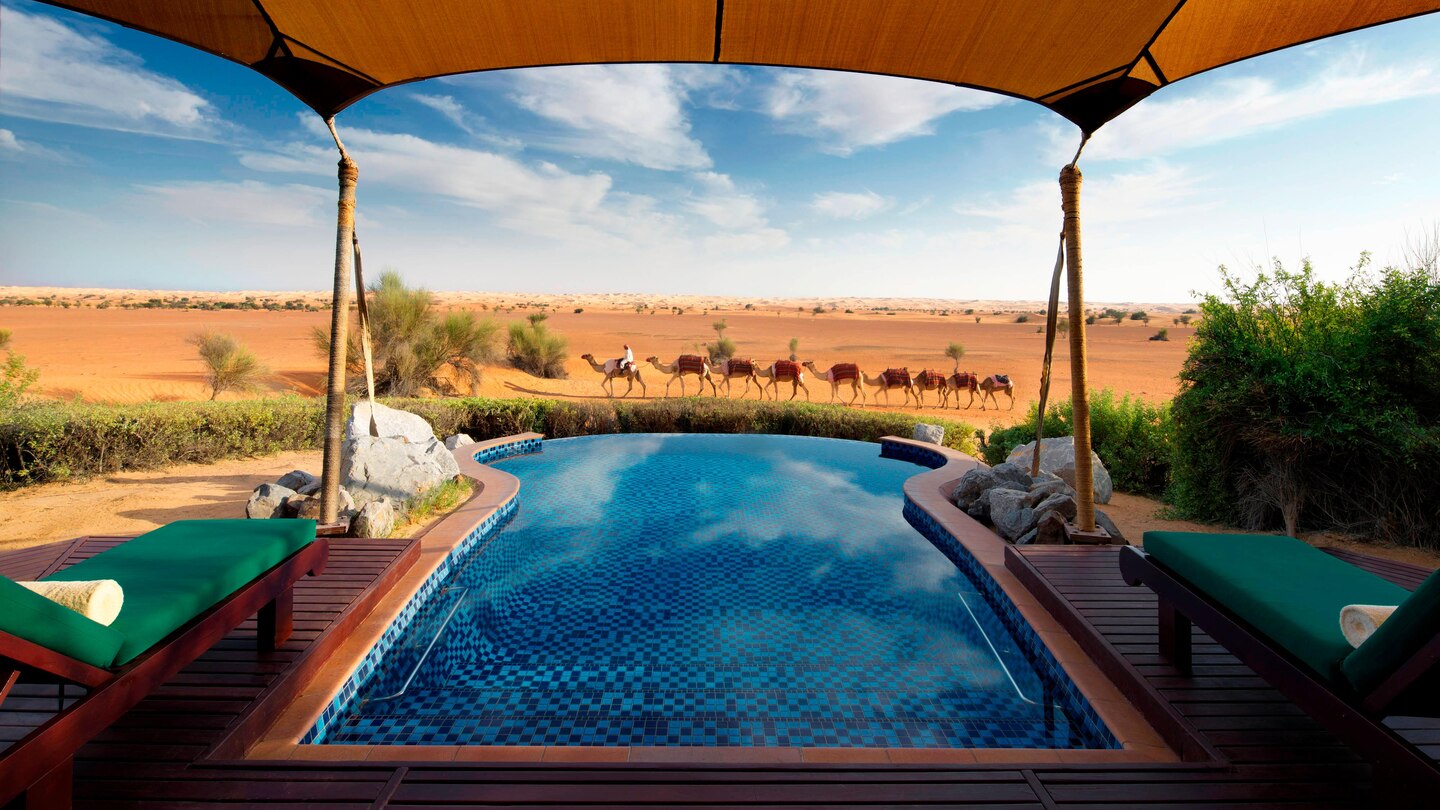 Escape the hustle and bustle of the city and experience the peaceful calm and nature the desert of Dubai has to offer. Situated in the exclusive Dubai Desert Conservation Reserve, Al Maha Desert Resort & Spa is a must do ticket off your Dubai bucket list. Enjoy and unforgettable private dinner in the desert experince amongst the desert dunes being while being able to spot the abundant wildlife of Arabian Oryx and Gazelles.
For booking and details click here.
Burj Al Arab Dining
The iconic Burj Al Arab Dubai is the world's tallest all suite 7-star hotel. A true luxury experience, the hotel brandishes a fleet of Rolls Royce cars for its guests. Visitors to Dubai can enjoy a bespoke dining experience at the finest restaurants within this luxurious hotel. The hotel offers an underwater dining area where you can dine with the view of the ocean life.
For booking and details click here.
Personal Shopping: Diamonds & Fashion
Visitors often come to Dubai to enjoy their holidays with the added clause of must do shopping! Dubai has some of the finest shopping destinations offering highest quality buys you can imagine. Top Spots Dubai offers a fully customized shopping experience for you to upgrade your wardrobe and diamond collection. If a shopping tour isn't for you, you can shop from the comfort of your hotel room.
For booking and details click here.
Special Occasions: Marriage Proposals, Events, Birthdays
If you're looking to celebrate that special moment with your loved ones. Dubai is the place to do it and topspotsdubai.com can help you in setting up an amazing marriage proposal, event or birthdays.
For booking and details click here.
Dubai Autodrome Racing
The Dubai Autodrome is the region's first fully-integrated motorsports facility. Take the driver's seat and enjoy a day of racing with an exclusive selection of thrilling sports cars.
For booking and details click here.